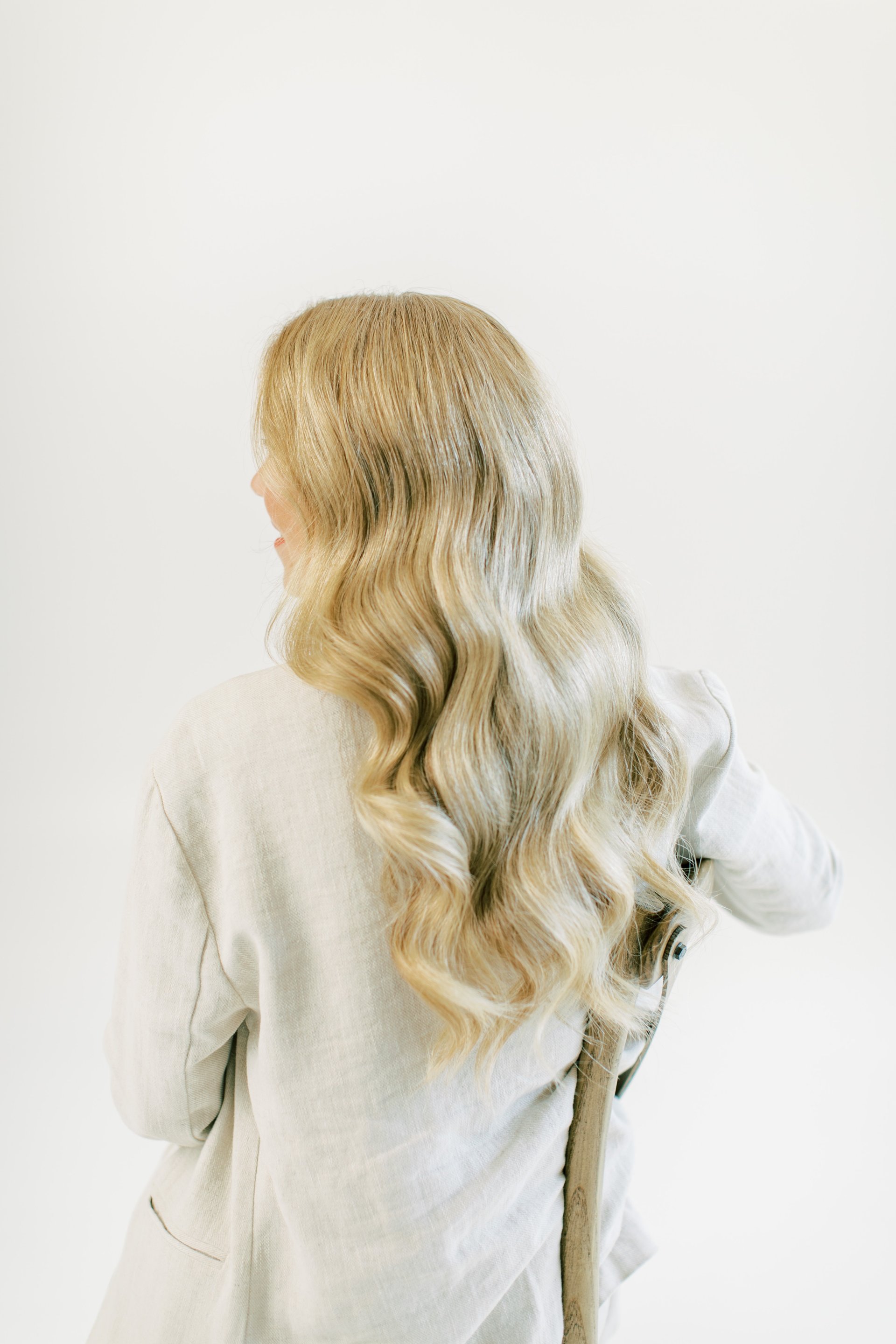 Frequently Asked Questions
I know it must be hard to plan it all. I am here for you!
1. Where are you based?
I am based in Lisbon, Portugal with availability to travel. I usually go to visit my family in Lithuania (did you know I am a Lithuanian girl?), so this destination is also one of my TOP.
2. Do you also do makeup?
I wish! But don't worry, I work with amazing makeup artists whom I highly trust and recommend:
@makeupbytecas, @andreiadealmeidamua, @freshfacedpt team, @raquelbatalha.makeup. I enjoy working with these professionals and we travel together to our clients if conditions allow.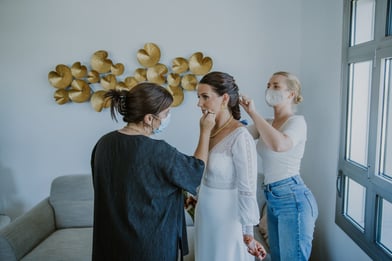 Me and Rita (@makeupbytecas) preparing clients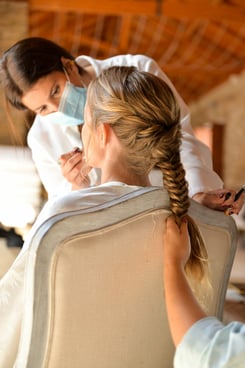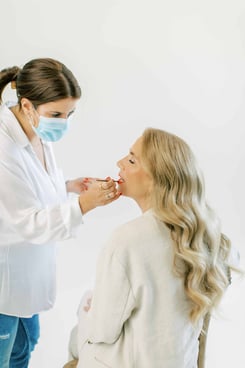 3. Do you accept bridal bookings for 2022?
Yes! You can send an inquiry with wedding day / place / number of guests / time when you need to be ready to hi@letshair.com, and I will reply about my availability in 24 hours.
4. Do you speak Portuguese?
Falo um pouco, mas não muito bem. Eu entendo muito, mas a melhor língua que falo é a língua do cabelo. :)
5. How much do you charge for transportation?
In Lisbon city I come without extra fee for transportation. Outside of Lisbon I ask to compensate 0.40 EUR/km.
For example, to Sintra it would be 20 EUR, to Alenquer 35 EUR etc. For destination weddings abroad please inquiry via email.
6. What should I know about the test?
I believe that the best is to do hair and makeup test on the same day - this way you will see the whole look as a unity and you will better see how you actually feel about it. If it's possible to arrange a wedding dress fitting then - even better!
I kindly ask to have your hair dry and clean. I will take care of everything else.
7. How to choose the best hairstyle for me?
My main advice when you look for inspiration - try to find those models who have the most similar hair to yours as possible.
If you have dark wavy hair, most probably your hairstyle wouldn't look the same as in the Pinterest picture where model has platinum blond thin hair.
Just enjoy your time on Pinterest & Instagram and simply mark/pin/save what you like - I am sure that during the test we will find the best possible solution. Also, you can check my Instagram, there are hundreds of bridal hairstyles.
8. What hair accessories should I use?
First of all I would consider natural flowers and greens. Those which match your bridal bouquet might look really amazing.
Also with them we can make a lot of tricks, like to give extra volume when there is not much of it naturally and many other things. It is one of the most budget friendly solution also.

If you like hair jewellery more, take a look at hair accessories I craft from luxurious materials like natural pearls, silver etc.
There are ones already made and being sold on my shop, and I also create custom hair pieces.

Whatever you choose, please always be true to your own style, not trends or other people's influence.
9. Are your hair jewels available for rent?
Yes - those which cost more than 100 EUR.
10. Do you provide hair extensions? If so, are they included in the price?
I have high quality real hair extensions available to be rented for 80 EUR.
Stylish bridal hair accessories

crafted by me in Lisbon