Wedding in Portugal 101: interview with MUZA wedding planners
Basics of planing destination wedding in Portugal: interview with MUZA wedding planners
So many couples decided to say the most important 'I DO' in their lives in Portugal. So what is so special about this country and why is it an amazing wedding destination?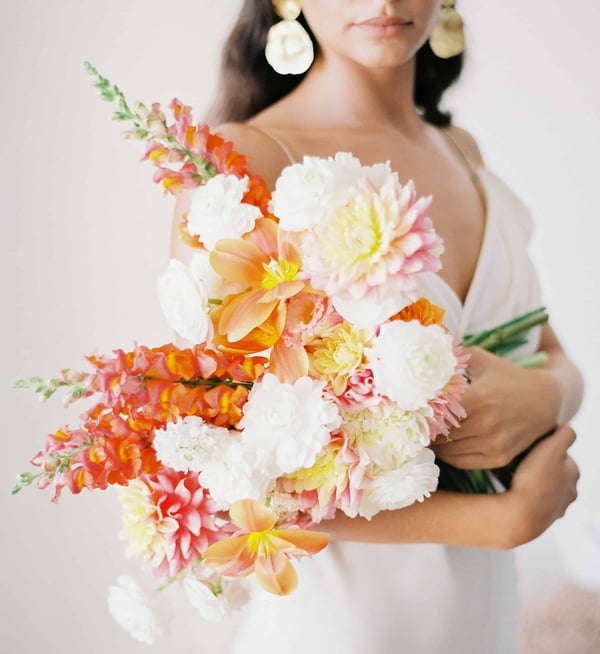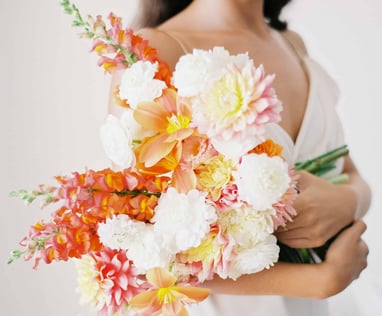 I am a Lithuanian girl who moved to Portugal 4 years ago. This country has something special, because I am one of so many who gave up to the spells of this place. Thousands of foreign people have moved here, but many more (to be specific - 1409 foreign couples in 2019*) have decided to marry each other not in California, not in the south of France, not even in Spain but here, in Portugal.
I also constantly find more and more weddings which took place here being published on the leading wedding blogs and magazines (Wedding Chicks, Brides, Junebug etc) and they look really breathtaking.
So why to marry in Portugal?

To answer this question I invited 2 very special women: Bruna and Rita who are people behind (in my opinion) the most stylish and cool weddings here in Lisbon – Portuguese wedding planners MUZA WEDDINGS.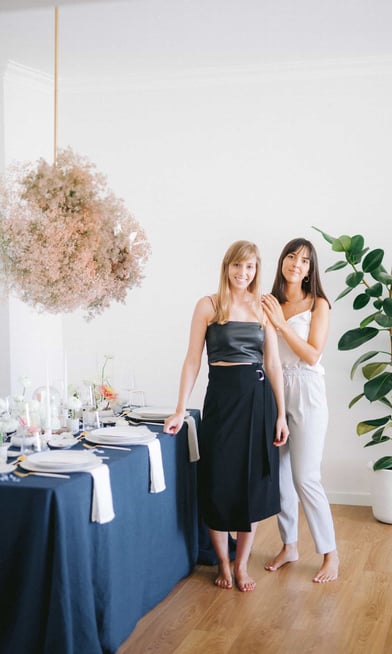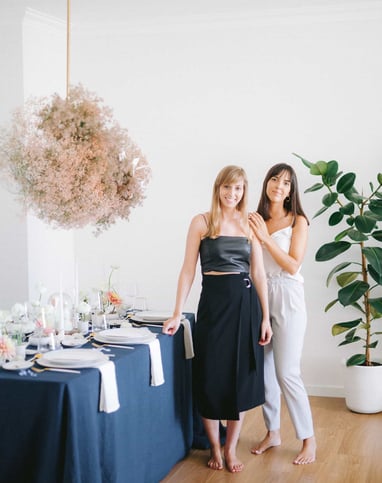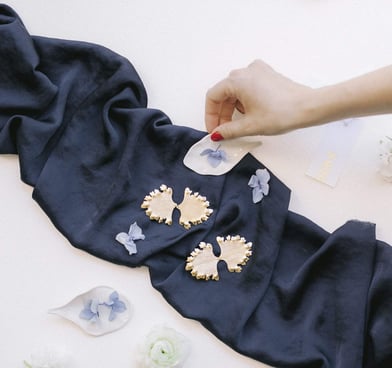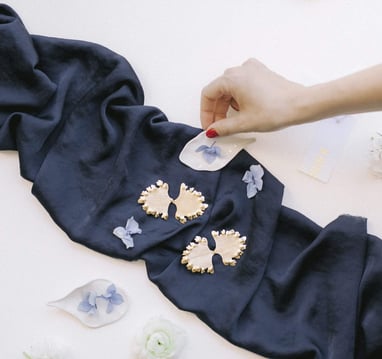 So when I settled in Portugal and started to look around for partners in the wedding industry, your business was one of the first I found. And I was in slight shock how cool, stylish and beautiful your work was (still is). Do you think it represents the Portuguese wedding industry or the opposite?
That's so kind of you! We really live in our bubble so we are never totally aware of other people's opinions or vision about our work. We never think about weddings as the Portuguese wedding industry, we think of it globally so our vision and style really reflects how well-traveled and of a good taste our couples are. They are our main inspiration.
So probably we don't organize the traditional Portuguese wedding. We just like it to be very fresh, modern, minimal, and slightly classical. For sure our background as being graphic designers helped us with aesthetics.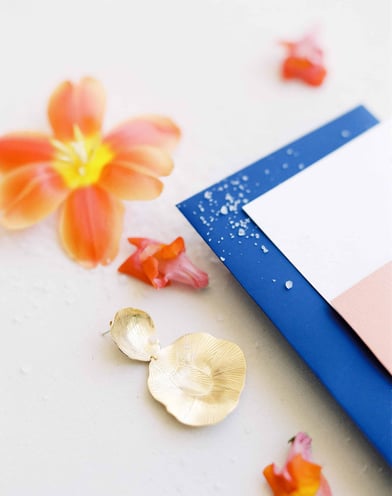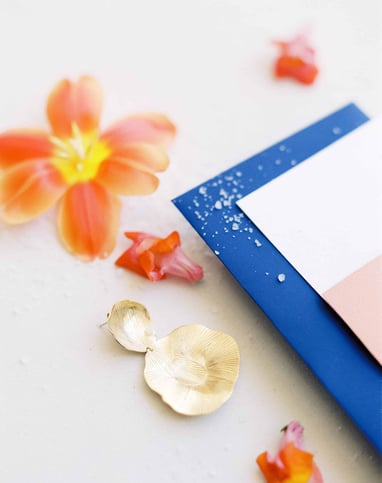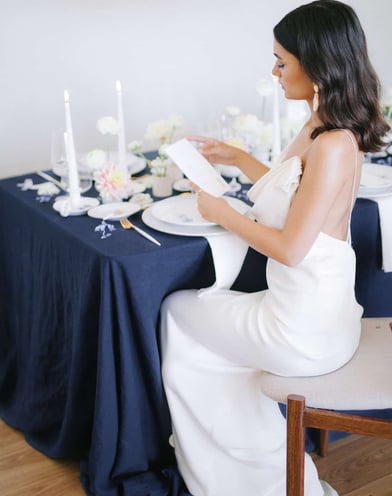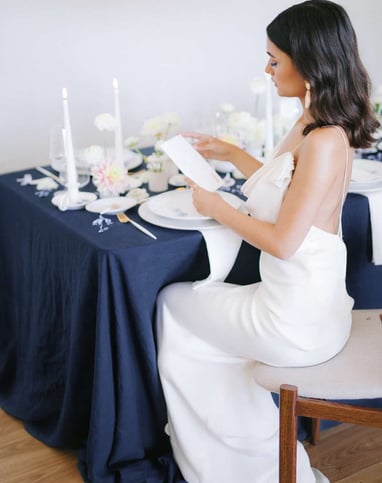 Who are your typical clients?
Our typical clients, in terms of profile, are young couples from all over the world (especially USA and the UK).
They are natural travelers, with busy kind of lifestyle, with an eye for design (even if they are from other areas), laid back and relaxed. We are so lucky to work with clients who really want to have our services, instead of choosing us just because of convenience or price.
They simply love our work.
Why do you think they choose getting married in Portugal?
This one is eaasyyy!
Portugal is perfect for them to get married because of the good people, good food, good weather, amazing venues and - it's more affordable than other luxury destinations.
What makes Portugal special from other popular wedding destinations like Italy, Cyprus, Spain etc.? Some people might think it's only suitable for beach weddings, but that's not true, right?
Portugal has a big diversity in types of venues. You can get a castle, a manor house, a botanical garden, a palace, a villa, a hotel and all of that in very different styles. That's great, because we can play around and offer so many different wedding styles.
Portugal is definitely not (only) a beach wedding destination. We have a huge coast but not all of the venues have ocean views.
Our best sellers are the very clean and modern venues (especially in Alentejo or Algarve), or historical options (palaces and manor houses with beautiful gardens) in Lisbon and Sintra. We definitely can offer a very authentic experience in a very different culture than Spain, Italy, and other countries. And of course, we have amazing vendors!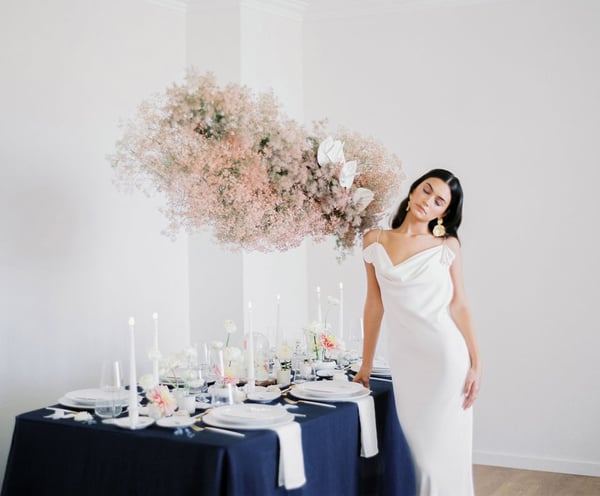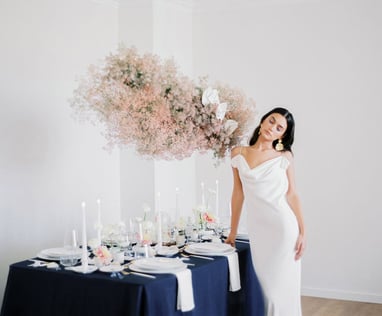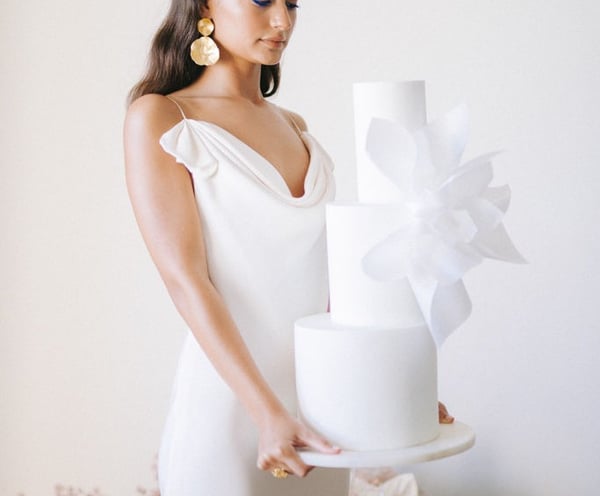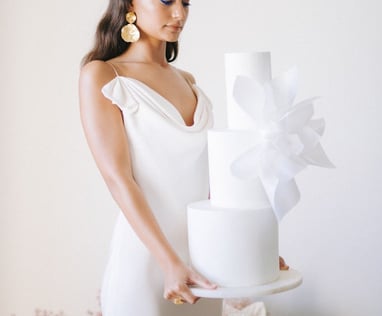 Talking about the wedding vendors here - do you think professionals with the highest service quality can be found here or some should be brought from abroad?
Portugal has everything you need for your wedding, wedding vendors here are amazing. Of course if we compare ourselves with wedding markets in the United States or Australia it is tiny and limited, but for the size of our country, we believe we are on a good path already. And still growing!

We have professionals in our team who we usually work with, yet we are always open for new talents doesn't matter from which country.

Normally, we send a presentation to our couples with our team, their prices and portfolio and they make their selection by themselves.

Our most common vendors are: for photo Hugo Coelho, for video - Fullcut, for the cake Migalha Doce, for makeup & hair we love Cati Beauty. Oh my… there are so many more professionals we could speak about! For other details as decor, flowers, lighting, sound, etc we usually have a fixed team.
Do you think Portugal is a good wedding destination for those who plan both elopement/micro weddings and big celebrations?
Of course! We do a lot of elopements actually as they are one of our favorite kind of ceremonies.
They are so intimate and relaxed. It really takes guts to decide to elope and our couples fit perfectly on that profile - relaxed, laid back, adventurers with the will to travel and discover our country.
They also usually don't want to be the center of attention, so elopement wedding really makes sense to them.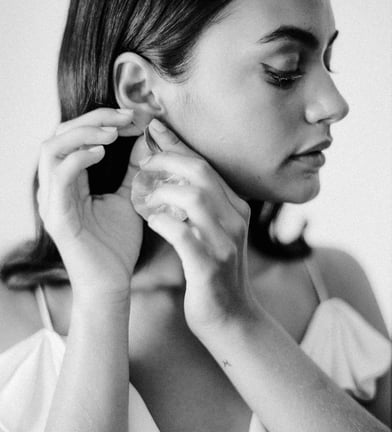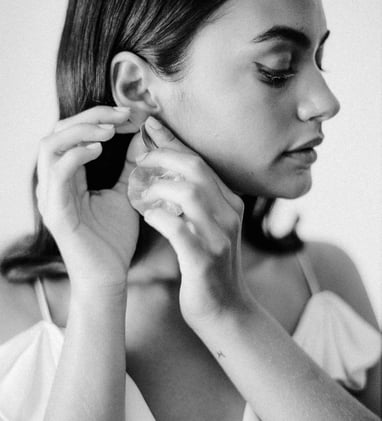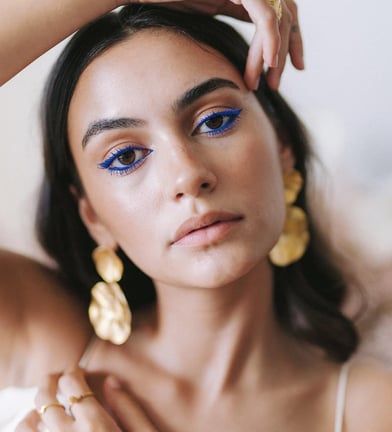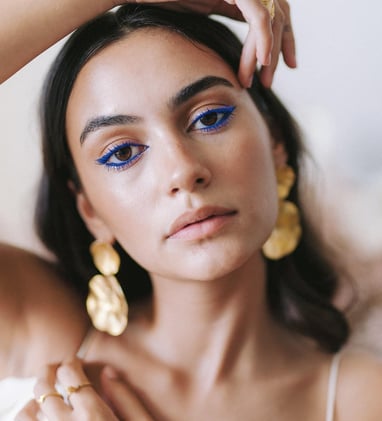 "It really takes guts to decide to elope and our couples fit perfectly on that profile - relaxed, laid back, adventurers with the will to travel and discover our country."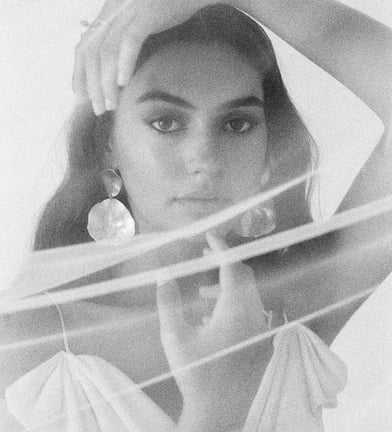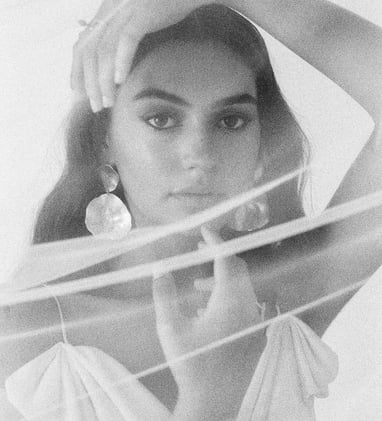 So in your opinion, which are the best places to get married in Portugal? Maybe you could even reveal the TOP wedding venues of the MUZA team?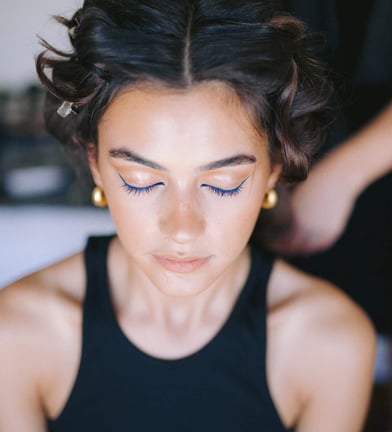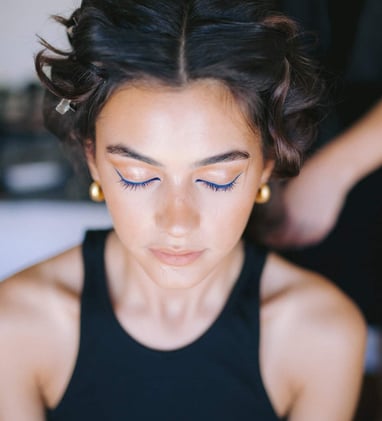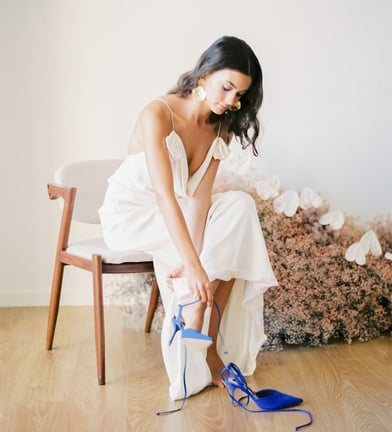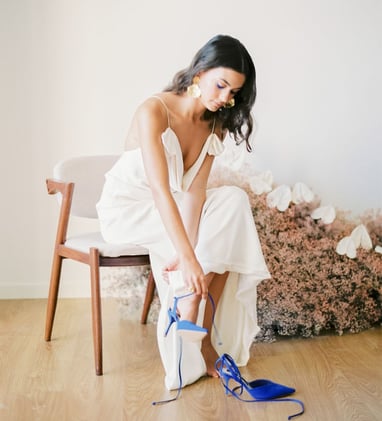 "People should only come to Portugal with a negative covid-19 test to ease everyone's minds"

In the world of pandemic, do you think it's safe enough to plan destination weddings here? What are the most important things to know about regulations in Portugal?

We know we are not the voice of the reason, nobody these days is and nobody knows for sure…. But we feel pretty confident and comfortable with planning weddings.
If you ask us if it is 100% secure now - it's not - you will be touching and hugging a lot of people and nobody can guarantee other wedding guests are taking the same caution as you do.
In our opinion people should only come to Portugal with a negative covid-19 test to ease everyone's minds, but that's not the reality. We think it's important to keep it strictly to small events until we have a vaccine. It's everyone's responsibility to help containing the virus from spreading even more. We are praying for a better wedding season in 2021 and feel confident that it will get better.
Talking about the regulations and safety measures regarding covid-19 in Portugal, at his given moment (October 24th, 2020) weddings are limited to 50 number of guests. This regulation was released by the government in October 14th due to the risen number of infections.
Having in mind the huge variety of venues which can offer celebrations in open air in country where at least 300 days in a year are sunny, we feel the situation here is already way better for couples then in let's say, the UK, where at the moment wedding reception is limited to 15 people only.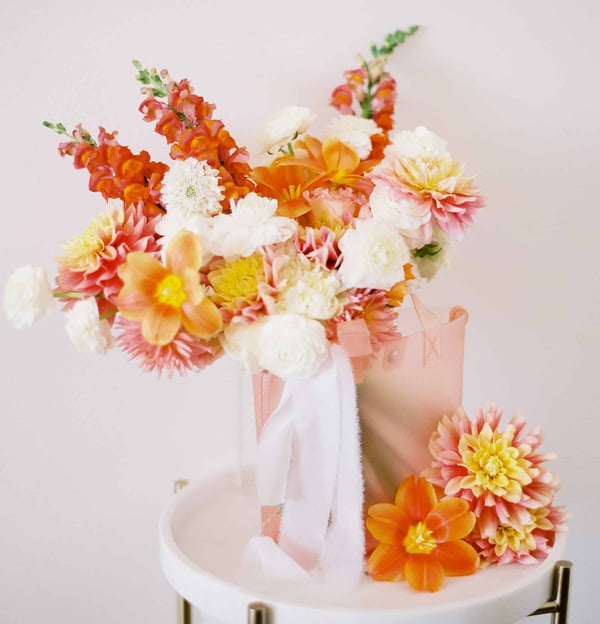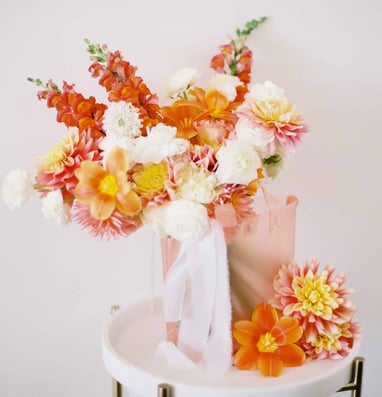 Imagine a couple still doubting what place to choose for their wedding - what would be your advice?
Follow your gut and decide it by yourself. Don't go around asking everyone's opinion about YOUR wedding day.

Let people be surprised when they arrive and let them feel your love and history in the details. We hear so many sad stories about how families get in the way of the planing process what results in losing identity and wishes of the couple.
Don't throw a wedding party for the others. They will enjoy it anyway if they love you. Have fun, you only get married once (hopefully! If not count on us to do it unforgettable again).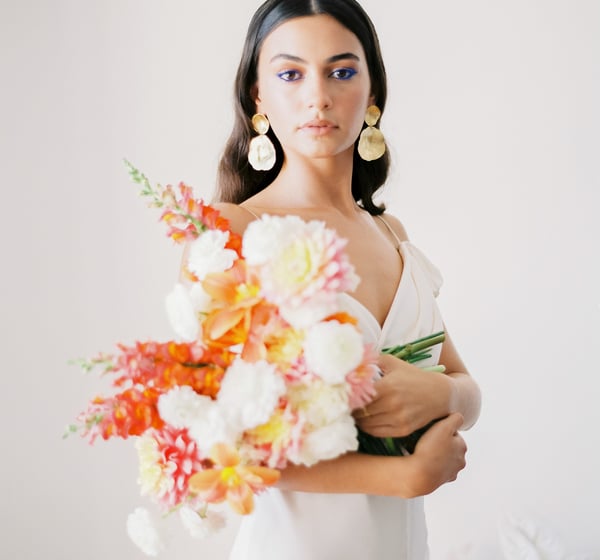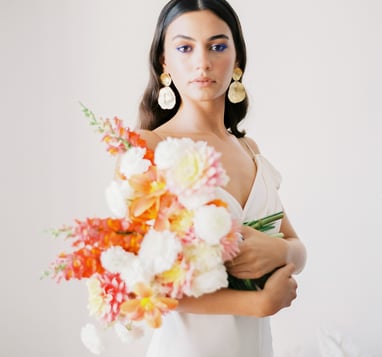 "Follow your gut and decide it by yourself. Don't go around asking everyone's opinion about YOUR wedding day."
Thank you for reading. You can follow our work here: