Rockstar moms, we have you covered! Beauty tips for mom of the bride
Beauty tips for mom of the bride or groom
Let's talk about the beauty services for moms.
On weddings.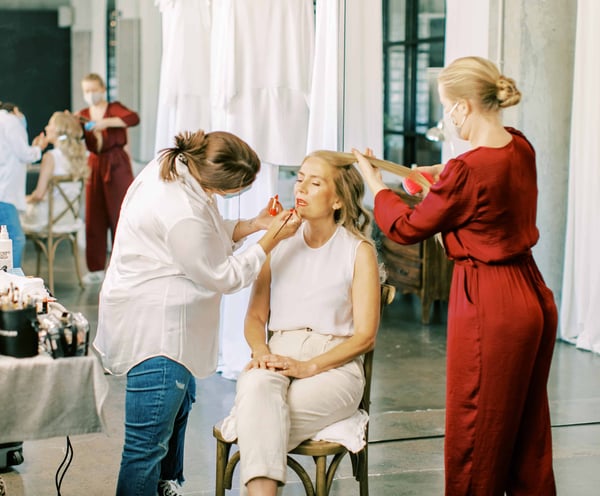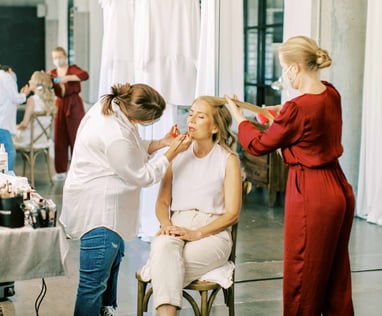 Ask any person who works in the wedding industry what was the most difficult situation in their career and I can bet majority will tell stories about moms of the bride or the groom. Me included.
However, I am here today not to complain, but the opposite - to inspire!
Me, Alice and Tecas asked 3 beautiful women, who would fit the category "mom" to let us make their portraits. We had 1 condition only: please just trust us and let us do what we think is beautiful.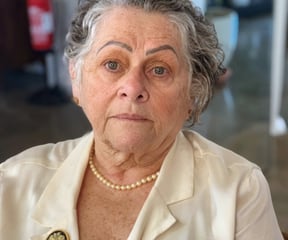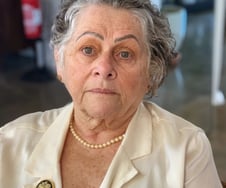 "We had 1 condition only: please just trust us and let us do what we think is beautiful"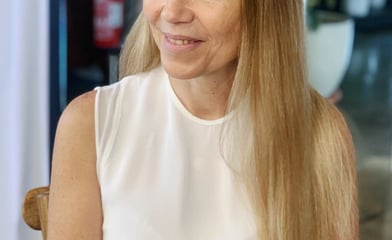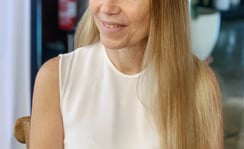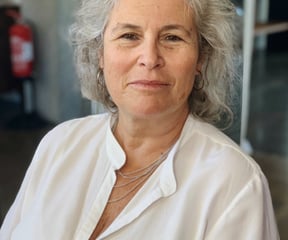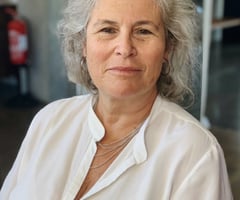 Cristina, Anabela and Cristina (another Cristina, yes) before the hair and makeup session
This idea was born because in our work we all experienced difficulties with moms of the brides who are often asking for old school hairstyles and makeup. I think it's not true that older women don't have sense of style or current trends. From what I see it's more about
a) being afraid to be too different from the rest of the group;
b) not being confident enough about ourselves and going with the "safe" look;
c) not trusting makeup & hair artist.
Now tell me, doesn't this red lipstick or lightly smokey eyes look just fantastic?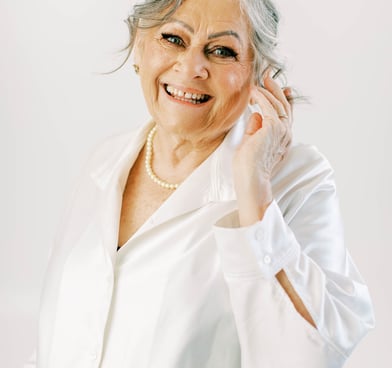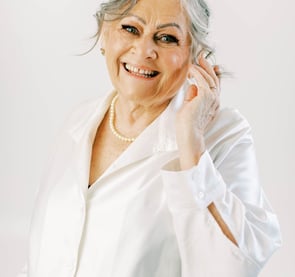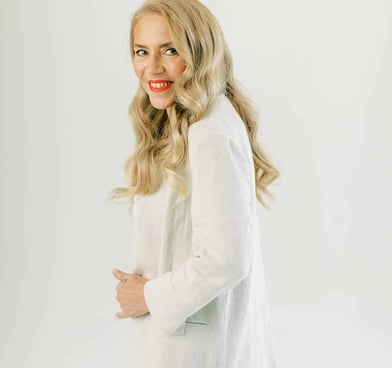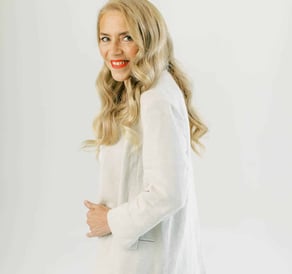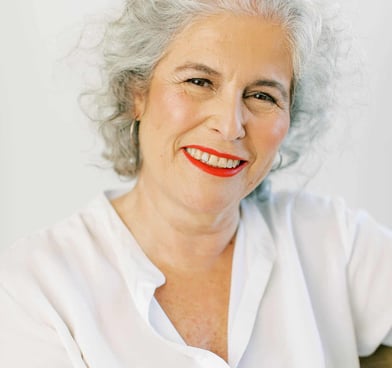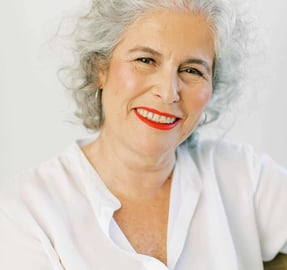 Cristina, Anabela and Cristina (another Cristina, yes) after the hair and makeup session
OK, so I am 50+ years old an my daughter or son is getting married in few weeks.
How to prepare to be the rockstar mom?

Tecas: First and most important tip: take care of skin at all times. Always wash your face and neck even if you don't wear makeup. Then: moisturizing cream for mature skin in the morning and evening, SPF all day everyday, eye cream before sleep.
Makeup can cover a lot of skin defects, but it actually enhances the fine lines, so I always try to use as little coverage as possible. Therefore, even if you were not too attentive to your skincare routine before, in a few weeks you can really make improvement.
Instead of heavy foundation better think about enhancing either eyes or lips. There's nothing more beautiful than a confident woman racking a red lipstick or subtle smokey eye look!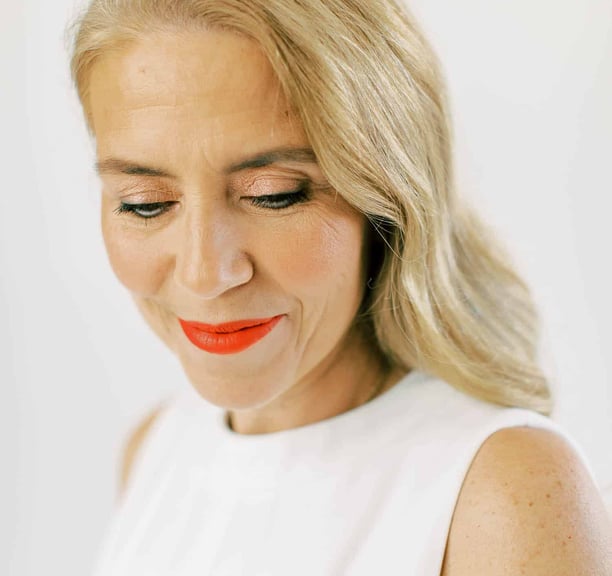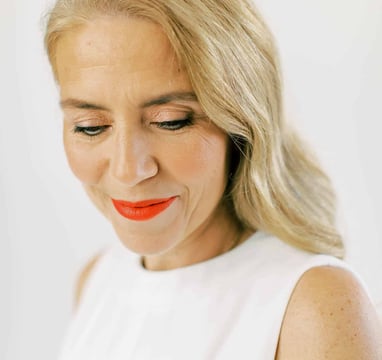 And what about photography - how to relax in front of the camera?
I can't pose!

Alice: Everyone can look amazing! Most people who come to me feel uncomfortable in front of the camera either because of their negative photo experience on daily basis or their lack of confidence. They've never been comfortable posing so they just assume they will never be. But that's not true.
First of all, try standing in front of a mirror and study your best angles, experiment with different poses. This will raise your confidence in front of the camera plus shake away the awkwardness away as you'll know what to do most of the time.
I normally help with some directions, but often just talk with people during the session and keep reminding them of how beautiful they look. This is helpful to everyone that hates having their photos taken because as soon as I start complimenting them, the confidence starts rising and they instantly feel more beautiful, positive and happy. This then translates into equally fantastic photos they've never had the chance to get before.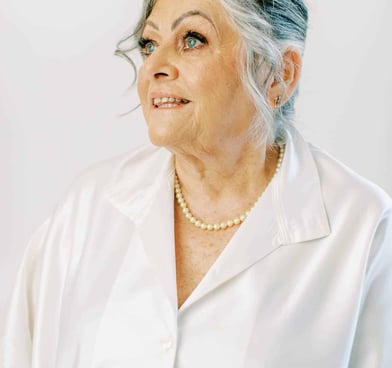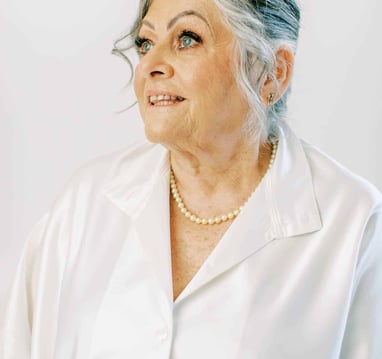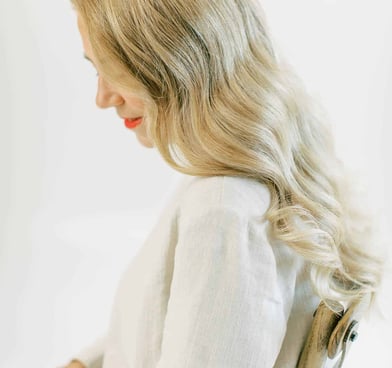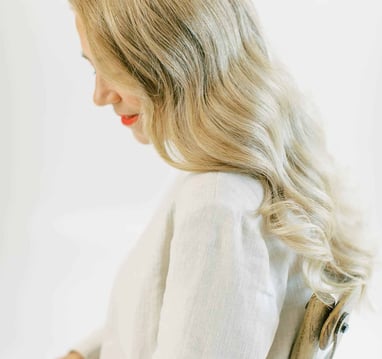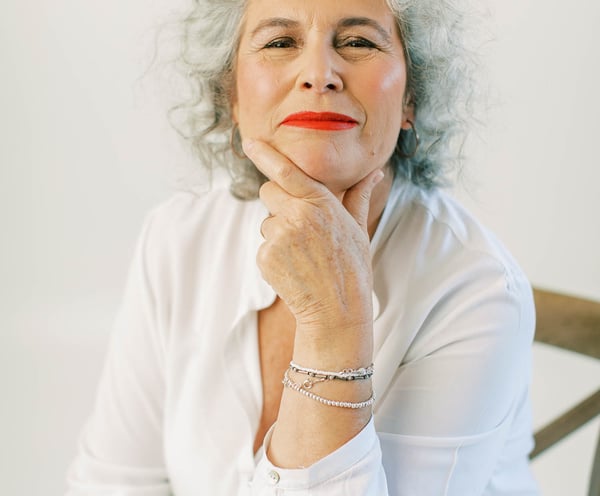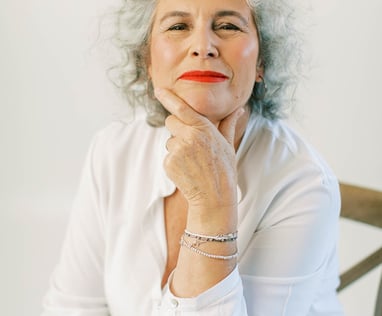 If you could give one advice to mom of the bride/groom - what would it be?
Both: just trust professionals that you choose and choose the best ones (we don't do this every day, right?) But most importantly, try to enjoy this day without stressing too much. Your daughter/son most probably is way more nervous than you and she/he needs someone calm by her/his side, not someone to point out what's going wrong.
So try to be as positive as you can and don't forget to smile!